Blade valve integral with the connecting rod (for pumps, scavenging pumps etc)
---
Intellectual Property: patent GB 2,515,369
---

In the typical reciprocating piston pump a crankshaft rotates inside a crankcase; a piston is slidably fitted and seals one side of a compression chamber, or chamber, formed into a cylinder; a cylinder head seals the opposite side of the chamber; a connecting rod is rotatably mounted at one end on a crankpin of the crankshaft and is pivotally mounted, by a wrist pin at its other end, on the piston; the piston with the piston rings separates / seals the chamber from the crankcase.
Valves on the cylinder head (like poppet valves, reed valves etc) control the working medium flow.


---

In the Pulling Rod Engine below (combustion chamber at left, scavenging pump at right), a blade valve (or blade) is secured to the small end of the connecting rod: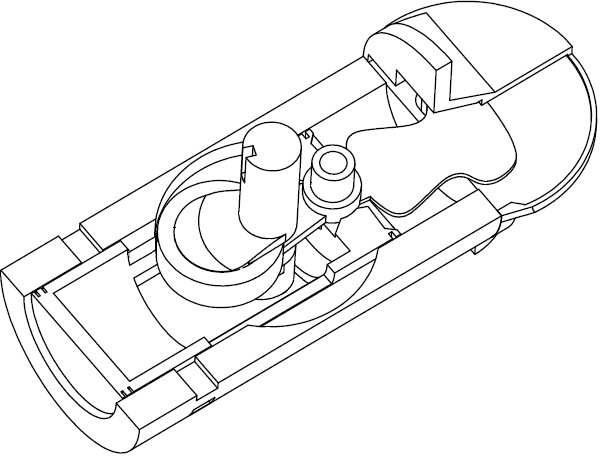 The blade moves inside the chamber, while the connecting rod moves inside the crankcase.
The chamber and the crankcase are sealed from each other.
Following the connecting rod motion, the blade covers and uncovers (in synchronization to the piston motion) inlet and exhaust ports properly formed onto the cylinder head.

The geometry / shape of the blade and of the ports define the timing of the opening / closing of the inlet and exhaust ports. Larger ports can increase the "overlap" and the flow capacity in high revving applications.

Lightweight materials, like Carbon-fiber, Kevlar etc, seem more than adequate for the blade valve that sees only low pressures and temperatures.

The application of the blade valve on the PatOP engine could be like: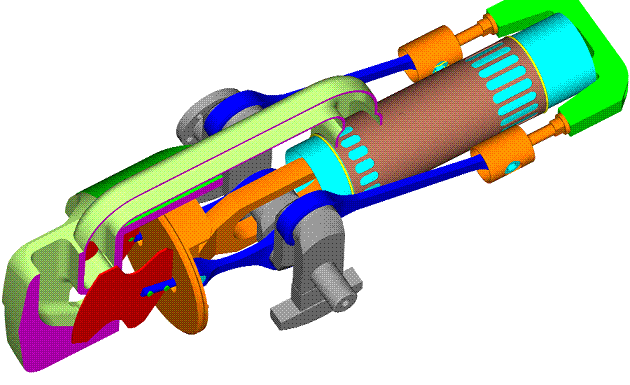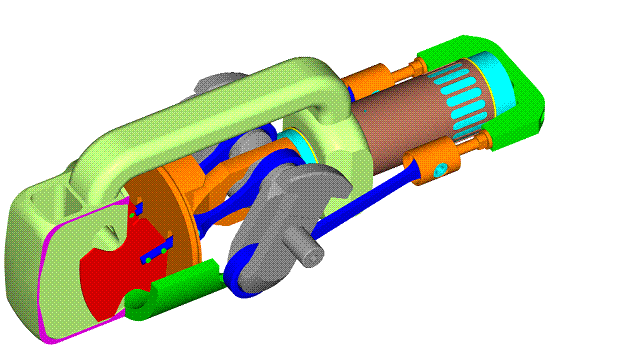 The cylinder-head of the scavenging-pump adds "height" to the engine, the long-stoke of the exhaust piston subtracts "height" from the engine.
The combustion pistons are both crosshead-pistons, i.e. they can operate without touching the combustion-cylinder-liner (lube-oil consumption / scuffing resistance / emissions).
The scavenging-pump cylinder-head operates at low temperatures and pressures, allowing cheap and easy to mold materials.

Below, a control blade (right top) is disposed between the ports and the blade valve; by rotating (for a few degrees) the control blade, the timing and the overlap of the inlet and exhaust ports can be adjusted - on the fly - to the operational conditions.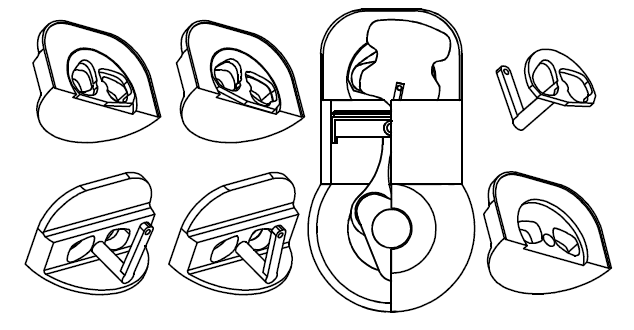 Among the advantages of the blade valve are the high flow capacity, the small dead volume, the reliability, the absence of impact loads, the progressive opening and closing of the ports, the lower noise and the simplicity (there are only three moving parts: the crankshaft of the engine, the piston of the engine and the connecting-rod/blade of the engine).



ANIMATIONS

Click on the image below to download the controllable windows exe (2.7MB) animation.
Or click here for the GIF animation.





Click on the image below to download the controllable windows exe (5.5MB) animation;
then press the "Space Bar" key (or the B key) of the keyboard for a few times.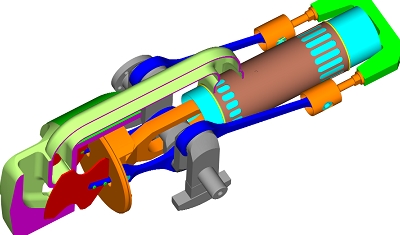 Click on the image below to download the controllable windows exe (4MB) animation.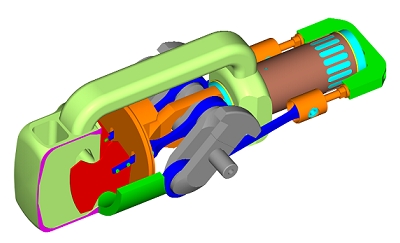 ---